Steve Pokres Chess Challenge [1]
For chess friends Steve Pokres and American chess players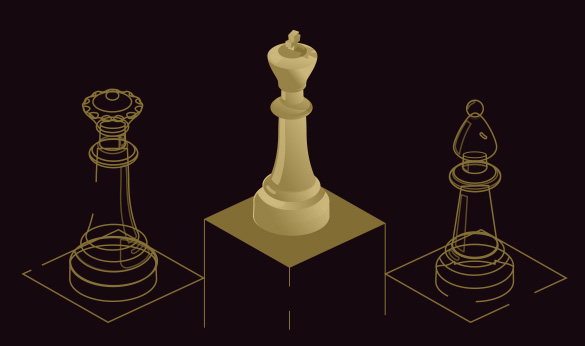 Level I-III
Free tournament, $100 prize pool, with 3 winners awarded. Play and fulfill your chess dreams.
In each task the player who first sends the correct solution wins. We play from the given position, and the opponent of all players is our educational computer.
Guest chess players from all over the world can take part in the tournament, but they can receive the prize only if no American chess player solves the task.
When you click -Sign up / after paying entry fee, the system will automatically include you in the start list, and will save the game position under 'My account'. When the tournament starting time comes, you will be able to download the position. Win position by fulfilling the given criteria and save your solution, also under 'My account'.
Below all the results (in Winners-Daily screens-Results).
1
Paweł Jaworski

26
2
Jeff Davis

56
3
Abdul Maalick

18
4
Виталий Яковлев
33
5
Armenak Yeghiazaryan

32
6
Rafał Pawlak

34
7
Михаил Мудриченко
19
8
Aleksandra Osada

17
9
Damian Śliwicki

24
10
Богдан Доманский

16
11
Амирхан Турсунов
12
12
Жавохир Артиков

13
13
Wojciech Jerzy

14
Клим Гольцман
24
15
Alex Nurijanyan

20
16
Courtney Lanigan
23
17
Ann Brown

48
18
Асель Калиева
43
19
Mihail Zelenkov
18
20
Stanisław Nawrot

13
21
Harinath Reddy

29
Steve Pokres Chess Challenge (task 1) [1]
Start: 2021-07-10 22:00:00
Time to solve: 5 min
win as soon as possibile (computer gives up)
Reward: $ 20
Steve Pokres Chess Challenge (task 2) [1]
Start: 2021-07-10 22:05:00
Time to solve: 10 min
Reward: $ 30
Steve Pokres Chess Challenge (task 3) [1]
Start: 2021-07-10 22:15:00
Time to solve: 15 min
mate on move 25 involving a queen sacrifice
Reward: $ 50
Title: American Chess Hero (ACH)