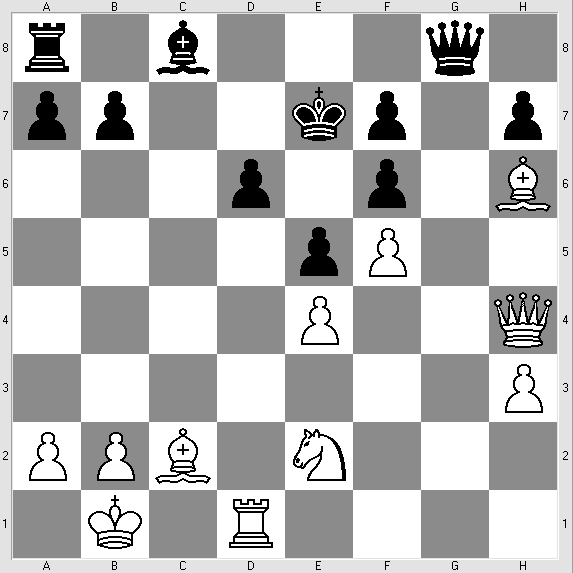 *The game - exam
Part I - Basic course (1-50 games)
Do you think you are a good chess player? Let me see it.
Try to win this position in 3 ways:
1. Win on move 32 (3 moves)
2. Win on move 33 with queen's sacrifice (4 moves)
3. Mate on move 39 with queen's sacrifice
If you don't know how to win, learn by solving the next games and come back to this one from time to time. The moment you win these 3 games in the given way, you are ready to play with the best. However, in order for you to become a really good and versatile chess player, get to know all parties of our chess course.
All rights reserved. Used trademarks are registered. Game is patented.