Opinions about Goldchess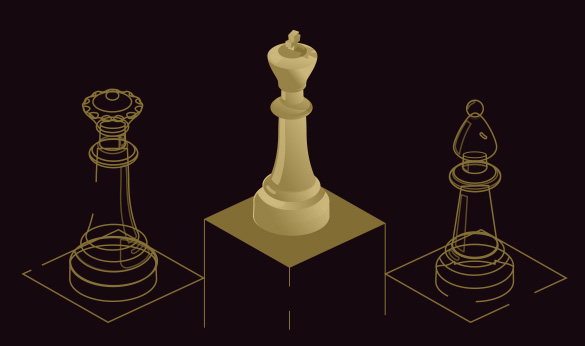 Goldchess is a unique experience.
Goldchess is a unique experience. Each task presents you with a new challenge, encouraging the development of your imagination. It is very exciting to be able to find the right answer in a short time and thus be able to beat the other participants. Without a doubt it catches you, it motivates you. I invite all chess lovers to visit the website, download the CEEC program and start enjoying this attractive practice.
Make Goldchess part of your life!
GM Yuri Gonzalez Vidal
YuriGonzalez
Goldchess is an oasis of human mind in computer assisted chess world.
While all people began to play like robots, this program became a drop of human thinking, which could be drunk endlessly. Thanks to the creators of the goldchess. Thanks for the fair game and for unforgettable emotions. FM Armenak Yeghiazaryan
Armenak
Goldchess-Magic game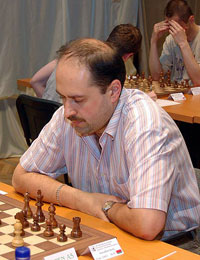 There's no doubt that Goldchess is most of all about having fun where, in addition, you can also win considerable, even big, money. Mixing business with pleasure. Perhaps its name will become a permanent fixture in the intellectual heritage and the history of chess as an attractive variation of solving chess tasks which represents the charm of real chess.

As the main organizer of the Chess Festival in Rewal I've had the possibility and pleasure to observe the games/tasks for 4 successive years, since Goldchess has been a permanent fixture in the event's calendar for 4 years.

Goldchess is oriented towards presenting the beauty of chess to broad masses of both young and elderly people, it is for amateurs and professionals, and, interestingly, in this game everyone has equal chances.

Apart from prizes, in particular games you can be given titles: the Brain Titan title is for winning/submitting the proper solution, the titles of Goldchess Shirov and Tal for brilliant and daring attacks, the Goldchess Genius title for winning in Genius Room, and in Anand-Gelfand replay you can be awarded the title of Goldchess World Champion!

At present, Goldchess offers 8 games, which can satisfy even the most refined tastes.

Goldchess' representative Gold13, in which the prize of $ 100 000 for solving 3 tasks one move earlier than the author did, is still waiting for the winner!

Grandmaster Corner with tasks for IMs and GMs and the prize of $ 1000.

For lower-ranked and amateur players the title of Grandmaster Goldchess for solving the task.

Gold0, a free of charge game in which you can win $ 50 every week.

A huge Goldchess hit, Anand-Gelfand Replay match based on authentic games and positions from Anand and Gelfand's match, in which the author presented the outstanding beauty of chess, in which all games are resultant and the match is won by... Gelfand! Of course this all happens in the world of Goldchess, in which there are no impossible things on the chessboard.

For now, there is a brilliant test task, based on the 7th game of the match. The players who solve it will be given the Goldchess Shirov title.

It is similar in Genius Room game, in which everyone can become a chess genius. For solving a test task, the players will be given the Goldchess Genius title.

The Best, a game of one round, only for the best, is also worth attention.

For those players who are just starting their adventure with chess the author's book "How to win in chess with computer", in Polish and English language versions, is available to download for free in the Education section.

Due to its global reach and educational and popularizing character I support Goldchess because I believe that it will significantly contribute to further popularization of chess and the increase of interest in the king's game and its unique beauty all over the world. Remake by Goldchess.
Grandmaster
Jurij Zezulkin
P.S. Goldchess sets sail on international waters. At the last moment the Organizer added in 2013 two twin games: Department Rosija and Department America. You can play in either of them, depending on your sympathy. Free world, free choice. The free world of chess. And this is most beautiful in Goldchess.
More information about Jurij Zezulkin in Wikipedia
The new face of chess
Chess is an exceptional game, the beginnings of which fade away in the shadows of history. About the year 327 B.C. when Alexander the Great attacked India he beheld the army of king Porus, the inspiration for chess. It consisted of 50 thousand infantry (pawns), one thousand chariots (rooks), 130 elephants (bishops) and 3 thousand horsemen (knights). Since the time of Alexander's conquests, until the 6th century A.D., beside these four pieces two new ones have appeared. One of them was the shah of divine status that should be protected, the other was Firsan, shah's advisor. The game was introduced to Northern Europe by knights, the participants of the Crusades, whereas in Spain and Italy chess became popular through the conquests of the Moors. The Middle Ages were the heyday of chess. At the end of the 15th c. the game undergone a major transformation. The Spanish chess players have strengthened the queen (Firsan) and rooks, simultaneously increasing pawns' range at the starting position. As a result, the game became quicker, more combinative and, thus, more exciting. As it turned out, the introduced modifications proved to be very apt, since there were practically no changes for over five hundred years.

In every society and in every culture the philosophers consider the human nature. The eternal question that intrigues them is: "how does a human differ from the surrounding world?" Is human intelligence the result of a divine intervention, or is this an evolutionally influenced adaptation? Is it possible to apply technological processes in order to create something, which will have features characteristic of human intelligence? Along with the technological development, more and more often the engineers, constructors and mechanics were trying to build machines of astonishing functionality. Many of them strived to build machines that would allow to exclude the human's supervision. However, there are a number of issues regarded as so complicated that the elimination of the human factor seems impossible. One of them is the issue of choosing a move in a chess game.

Over the centuries, chess has become a very popular game. Even if someone has not played chess, they have most certainly heard about this game. We all know what it means "to end in a stalemate." Also, the majority associates a consummate chess player with a person endowed with great intelligence, a gift for planning and foreseeing.

An exceptional increase of computing power in computers and chess programs and, particularly, the development and widespread access to the Internet, resulted in that we can speak of the new face of chess. Apart from classic, quick and blitz chess, played at a various pace, we also have correspondence chess (a rather historical term) played directly on a server. In such a game it does not matter on which hemisphere our opponent is. A huge advantage is the possibility to observe online the games played at worldwide tournaments and also practically all Polish championships. On various websites, we are able to compete with players of different ranks; sometimes a Grandmaster can play under a nickname "Piece of cake," which we will find out soon enough, after a couple of utterly lost games. :)

Since nowadays the world is based on the Internet, I provide a number of chess portals where one can play chess, and also a couple of informative websites where everyone will find something interesting.

Here you can read how chess has changed:
English portal:
www.chess.co.uk
Week in Chess: www.theweekinchess.com

Russian portals:
www.crestbook.com
www.chess-news.ru
www.e3e5.com

American:Internet Chess Club: www.chessclub.com
www.chess.net
www.chess.com
and, as it seems, a global one, www.goldchess.com, where you can solve interesting chess tasks and have the possibility to win high rewards.

Whichever suits you best...
Włodzimierz Schmidt,
Chess Grandmaster
GM Aleksander Mista reviews Goldchess and Rosija-America tournament
Oryginally posted on: chessdom.com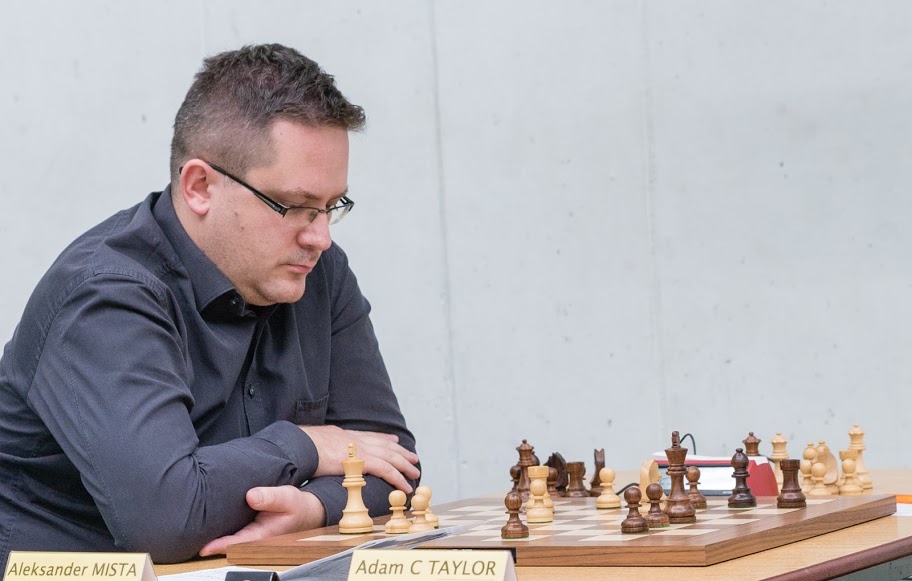 Hello everyone, I am GM Aleksander Mista (Poland, ELO 2580), Team World Champion in solving competition and Hastings 2016 champion. I have become patron of www.goldchess.com portal and I want to present you this beautiful newcomer to the chess world. Interestingly, it was created by amateur with no high rating or title. The same amateur is the creator of problems being solved by thousands of players from around the world in Rosija – America tournament. Here are my top 3 reasons which made me become patron of Goldchess portal. Reasons in which I didn't believe at first, until I tried it myself.goldchess

1. The actual game at Goldchess is for all, readily available for a wide circle of chess players. Grandmasters and professionals don't have better chances than amateur, even though you play against a computer, not so strong – with ELO around 1800. Why everyone has equal chances? Because there is no guarantee that a Grandmaster will come in and solve the problem faster than anyone else. It is also not guaranteed that he will solve a problem at all. I experienced it myself, and moreover it is shown by our experiments with Goldchess games in chess tournaments, for example the Rewal Chess Festival.

2. Other chess computers like Fritz, Stockfish or Houndini can't solve our chess problems. Therefore, as author has written on the portal, there is only you – the player and CEEC.

3. I was fascinated by the fresh new idea, something unknown in chess. It is appreciating the quality and beauty of chess and combining it with all year long contest for the most beautiful game of the world, with main prize $10 000 on Goldchess portal.

I predict that fast growing Goldchess portal (which is already known on 12 chess portals in the world including Russian and American Chess Federations who are brotherly to Rosija – America tournament) will do wonders for chess promotion and will increase the interest in chess all over the world. That is why I am part of it, because I want to spread chess and it's beauty. Believe me, Goldchess is more than that – it is also fun and combined with big prizes in the tournament. That is why our slogan is – Fun and Cash with Goldchess. You can check it out yourself. I invite you to Goldchess portal. Everybody will find something for himself there. Visit Goldchess.com and enjoy today!
Goldchess Take on Carlsen-Karjakin
What happens when a strong GM decides to have fun over a game of chess, letting his imagination roam free, possibly fuelled by a glass of French wine and fine English cheese?
Goldchess is the place to go when having such thoughts. As you already know, they offer various positions, often from famous games (here's their take on Anand-Gelfand from 2012) and reward lavishly the best efforts.
What follows is a flight of imagination, I see a relaxed atmosphere in a friendly place, a game between good friends with a lot of laughter and a time well spent. Perhaps set in a Shakespearean Midsummer.
That's what seeing games like the one below remind me of. That chess is not always the gruelling fight to win points and rating, the constant preparation and will to win. Chess can be relaxing and fun, stress-free and pleasant.
Playing white is the strong Polish GM Artur Jakubiec and he takes on Goldchess's computer in a brutal tour de force. Take a look at the game and let yourself drift away.
GM Alex Colovic
Goldchess - in search of beauty
Chess is a beautiful game and that is why we love it. Beauty in chess can take many forms – as I have grown in strength and understanding I find beauty in little moves like h3 or a3 or Carlsen's endgame technique. But even for me beauty in chess is first and foremost associated with sacrifices and mating attacks.
The idea behind the Goldchess project is to promote beauty in chess in its most widely accepted form, but things do not stop here – there is a very 21st century sweet detail. Apart from delivering a crushing checkmate, what would be the greatest pleasure for any modern chess player? I think, without a doubt, that would be beating a computer! But we all know that this is practically impossible! So where is the catch?
The founders of Goldchess found a solution and their concept is the following. You get to play a computer (called CEEC, which stands for Chess Elite Educational Computer), whose strength is between 1800-1900, from a position where you are given a task. The tasks are something like "White to play and deliver mated on move 24 with a queen from e8" so it's not that easy to beat the machine! You have to download the CEEC (for free, of course) as its interface is also used for saving and submitting solutions. See for detailed instructions in How to play.
It is not only beauty that is attractive with Goldchess, there is also quite a lot of cash flying around. The weekly problems can net you $200 while the monthly puzzles can make you richer for several thousand dollars! There are different conditions for different puzzles – sometimes you need to be fastest, sometimes you need to be lucky (to be drawn from the pool of people who have submitted the correct solution) and sometimes you have to beat the author and deliver the mate one move earlier (in which case the prize may become 10 times bigger)!
The best part of the whole idea is that it's free and you can "cheat" by taking moves back and trying various lines and options against the computer – as long as you eventually solve the task it doesn't matter how many times you have tried. And in order to play for the really big money there is a license that can be bought for only $25 and you can fight for the total prize fund of $25,000 – 5 problems with prizes of $5,000 each. Similarly lush, Goldchess has a World Cup with a first prize of $10,000, it is open for registration as you read this and it will take place in 2017.
It is notable that the whole project is under the patronage of GM Aleksander Mista, triple World Champion in team problem solving. In my opinion this is a very exciting project and I invite you to give it a try.
GM Alex Colovic