Free Win Faster [3]
Show what you can do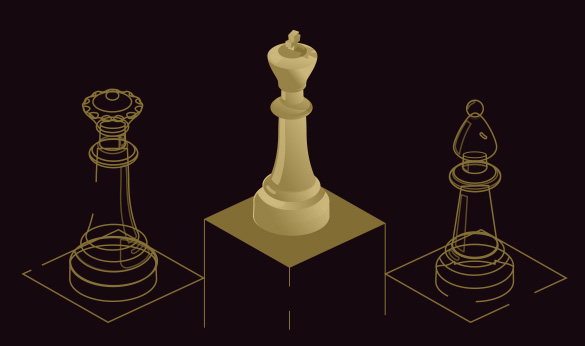 Level V
The Free Win Faster tournament will only take place when we have 100 players signed up.
Every last Sunday of the month $5000!
Win each game a move faster than us!
In this tournament and Win Faster the amateur risks a lot of money, because he thinks that no one will win these positions faster than him. He will probably be wrong one day and someone will win the top prize, because players are unpredictable. For now, powerful emotions for both sides. Feel invited.
When you click -Sign up-, the system will automatically include you in the start list, and will save the game position under 'My account'. When the tournament starting time comes, you will be able to download the position. Win position by fulfilling the given criteria and save your solution, also under 'My account'.
1
Gracjan ladowski

35
2
FILIP ŁUCZAK

19
3
GAGIK AVETUNTSI
25
4
Василий Литвинов
17
5
MUNISH RANE

34
6
S H A L A P A I

20
7
Hrachik Arzumanyan
20
8
Егор Агеев
19
9
Амина Мириева

14
10
Wojciech Jerzy

11
André Kirouac
57
12
Nguyen Doan Giang

17
13
Gowtham S

19
14
Саша Алишевич
16
15
Damian Smolik

45
16
Mohan Ragiddi

27
17
Mark Young

66
18
Damian Śliwicki

24
19
Willian Duarte

38
20
Shreyas suresh NIKAM

29
21
Subhaga Kushali Somarathne

16
22
Senuka Damsath Somarathne

12
23
Armenak Yeghiazaryan

32
24
Bartosz Kiedrowicz

14
25
Paweł Jaworski

26
26
Алексей Чурик
35
27
Jakub Kopaniewski

18
28
lukasz luba

29
Arman Ghevondyan

19
30
Виталий Яковлев
33
31
Yuri González Vidal
40
32
p w

20
33
Tigran Sobolik

11
34
Niklaus Mikaelson
14
35
Zafar LNR

28
36
Dhruv Gupta

21
37
Arun Narayan

30
38
Tanush Rao Uliargoli

8
39
Tomasz Kowalewski

20
40
Adriana Drobnik Dyduch
30
41
SHLOK MALI

9
Free Win Faster (task 1) [3]
Start: 2021-05-30 17:00:00
Time to solve: 15 min
draw on move 28. For you on move 27
Reward: $ 25
Free Win Faster (task 2) [4]
Start: 2021-05-30 17:15:00
Time to solve: 15 min
victory on move 32 involving the capture of the queen. For you in 31
Reward: $ 75
Free Win Faster (task 3) [4]
Start: 2021-05-30 17:30:00
Time to solve: 20 min
3.$1000 -victory on move 29. For you in 28. 4. mate on move 32 involving the capture of the queen. For you on move 31
Reward: $ 5000
Prizes: for 1 game won faster $25, for 2 games $75, for 3 games $1000, for 4 games $5000
Titles: Win Faster Silver-Gold-Diamond Hero