Free Win Faster [4]
Show what you can do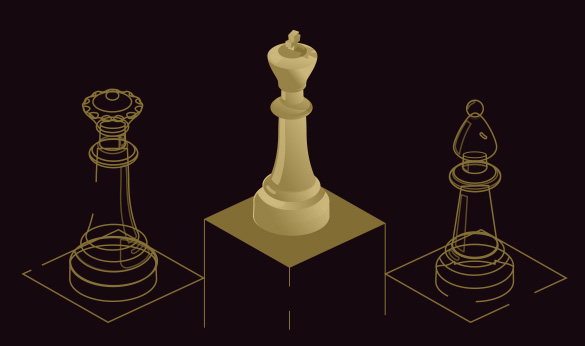 Every last Sunday of the month $5000!
Win each game a move faster than us! Feel invited.
Only for players who have played in another of our tournaments (except Daily24).
See the Rules
When you click -Sign up-, the system will automatically include you in the start list, and will save the game position under 'My account'. When the tournament starting time comes, you will be able to download the position. Win position by fulfilling the given criteria and save your solution, also under 'My account'.
1
Merab Gogua

59
2
Wojciech Filip

43
3
Paweł Jaworski

26
4
Anastasia M
20
Free Win Faster (task 1) [3]
Start: 2021-12-26 17:00:00
Time to solve: 10 min
victory on move 26. For you in 25
Reward: $ 25
Free Win Faster (task 2) [5]
Start: 2021-12-26 17:10:00
Time to solve: 10 min
victory on move 30 involving the capture of the queen. For you in 29
Reward: $ 75
Free Win Faster (task 3) [4]
Start: 2021-12-26 17:20:00
Time to solve: 15 min
3. $1000 - victory on move 24. For you in 23. 4. mate on move 28 involving the capture of the queen. For you on move 27
Reward: $ 5000
Prizes: for 1 game won faster $25, for 2 games $75, for 3 games $1000, for 4 games $5000
Titles: Win Faster Silver-Gold-Diamond Hero