Immortal [4]
Discover your sixth sense.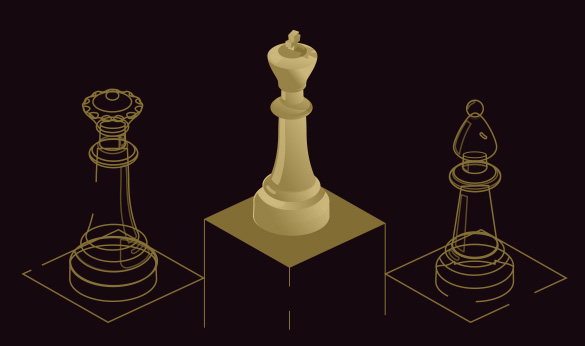 Level V-VI
NO to war in Ukraine
Once a month. A tournament for attack lovers. Prize pool of $1000 for a minimum of 100 participants, plus rating points (5-10-20). If there are not 100 participants, the amount of the prize pool will be determined after the tournament by the organiser. Up to 10 players are rewarded. To be a winner you need to win 3 games.
Rules
After paying the entry fee the system will automatically include you in the start list, and will save the positions under 'My account'. You can download them one by one at exactly the time of the given game starts. Win every position by fulfilling the given criteria and save your solution, to 'My account'.
All results in Winners-Daily screens-Results.
1
jan temel

68
2
Leszek Kwiatkowski

61
Immortal (task 1) [2]
Start: 2022-06-18 18:00:00
Time to solve: 10 min
victory on move 32 involving the capture of the queen
Reward: $ 100
Immortal (task 2) [2]
Start: 2022-06-18 18:10:00
Time to solve: 10 min
Reward: $ 200
Immortal (task 3) [2]
Start: 2022-06-18 18:20:00
Time to solve: 10 min
Reward: $ 700