Level 1 [50]
It is chess intuition rather than playing strength that will let you win in Goldchess.
This is why here anyone can win a prize, not only the best ones.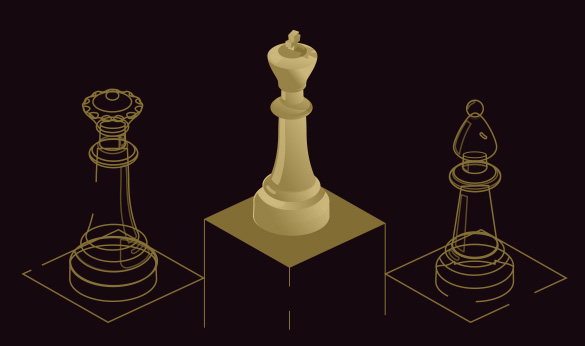 Wednesday tournament
You only need to sign up once for the Level 1 tournament and then all those signed up have active access and can play in subsequent tournaments.
For amateurs.
Prize - promo code for the Top tournament. The player who first sends the correct solution wins (see in Daily screens).
Once a month on the first Wednesday of the month with a
$50 prize
. Only players who have played 3 times in buy-in tournaments in the previous month are eligible to play for this prize.

When you click -Sign up-, the system will automatically include you in the start list, and will save the game position under 'My account'. When the tournament starting time comes, you will be able to download the position. Win position by fulfilling the given criteria and save your solution, also under 'My account'.
Below all the results (in Winners-Daily screens-Results).
1
Wojciech Filip

45
2
Paweł Jaworski

28
3
Leszek Kwiatkowski

62
4
Jakub Imiolczyk

20
5
Arman Ghevondyan

21
6
Armenak Yeghiazaryan

34
7
Henryk Peszko

66
8
Piotr Barański

53
9
Damian Śliwicki

26
10
jan temel

69
11
Artur Górski-Motyl

54
12
Sahak Petrosyan

20
13
Пантелей Каракальчев

18
14
Жавохир Артиков

15