Level 1 [9]
It is chess intuition rather than playing strength that will let you win in Goldchess.
This is why here anyone can win a prize, not only the best ones.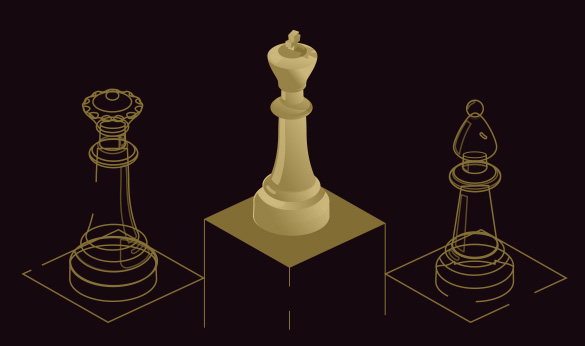 For beginners. Weekend tournament (Saturday-Sunday 18:00 CET). The winner is the person who sends the correct solution in the shortest time.
Prize - entry to the Top tournament.
When you click -Sign up-, the system will automatically include you in the start list, and will save the game position under 'My account'. When the tournament starting time comes, you will be able to download the position. Win position by fulfilling the given criteria and save your solution, also under 'My account'.
Below all the results (in Winners-Daily screens-Results).
1
Abel Bendezú Cucho

29
2
Damian Śliwicki

24
3
Artem Odocc

21
4
Damian Smolik

45
5
jan temel

67
6
Paweł Jaworski

26
7
Arun Narayan

30
8
James Baines

63
9
SHLOK MALI

9