Grandmaster Corner
If nobody sends in a required solutions, at the end of the month we will distinguish and award the best solution from among those that have been received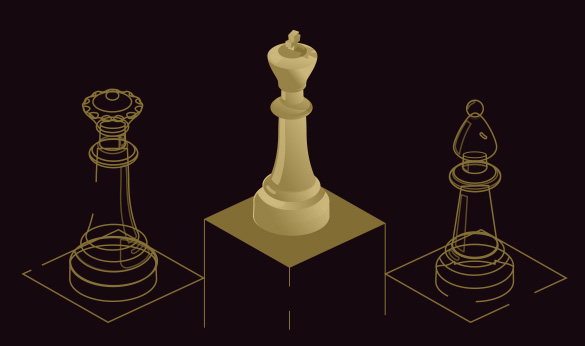 1. Chess program CEEC
2. Position
Content of the task:
No registration or login Games-solutions
---
Here we win the games lost by the champions. A higher school of chess learning.
Goldchess is modern chess. We have different visions, different playing techniques and ways of attacking.
We create, together with our players, extraordinary games.
To win in our Grandmaster Corner competition, you need to play a little chess. And it's not about a rating or a title. Rather, it's about a predisposition for brilliant play, imagination and a high degree of intelligence. Do you have one? You're welcome. Play and show what you can do.

---
9 April, 16:00 CET (New York 11:00 a.m., New Delhi 20:30).
The hit of the Easter edition of the Grandmaster Corner Competition. The participants' task will be to win the given chess position. A $10-$50 prize for the player who sends the most beautiful solution. The fastest solution will also receive a prize, provided it is faster than ours. One participant can send 2 solutions. Time to solve 20 minutes.
Please visit
Next Sarana-Kuzubov 1-0 game from the 2023 European Championships in March - win playing black!
In May the Maltsevskaya-Bulmaga 0-1 game. Win in beautiful style playing white.
---
If nobody sends the solution within the given time, half the prize will be awarded to the player who first sends the correct solution.
---
March competition ended. See solutions in -Winners-Grandmaster Corner
Competition in the Grandmaster's Corner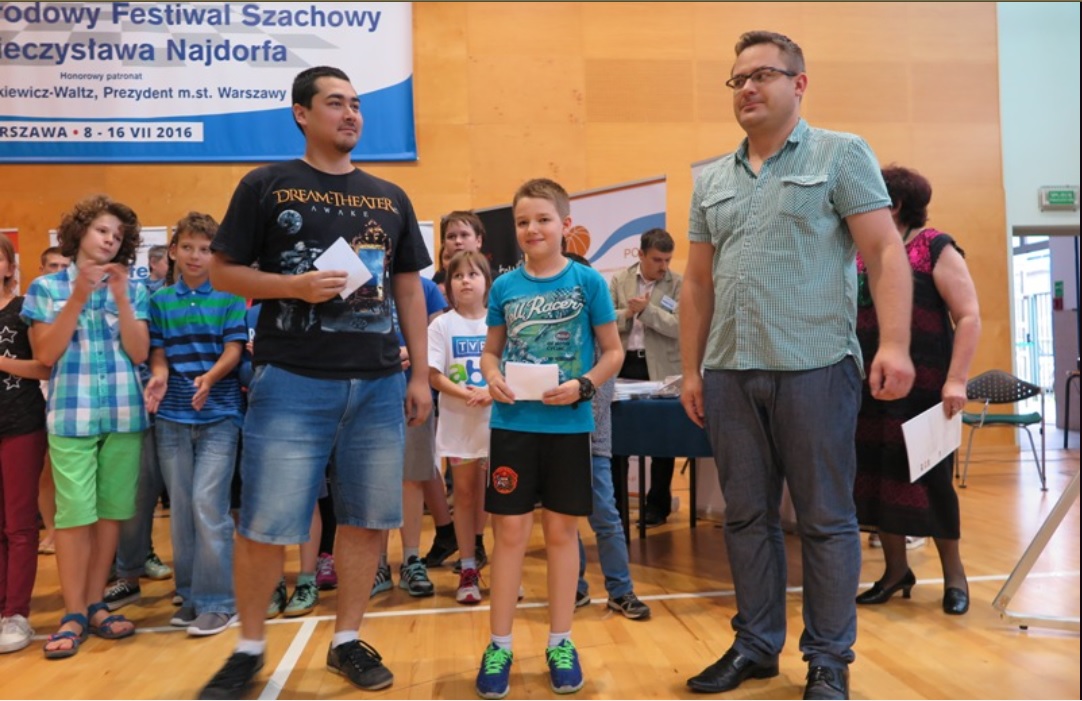 In 2016, at the Mieczyslaw Najdorf tournament in Warsaw, a little boy named Maciej Czopor received the prize for the most beautiful game in tournament B from us. He was 12 years old at the time. Today, as a 19-year-old youngster, he played in the Cambridge International Open tournament. He finished it in a good 14th place, 5 games won and 2 lost. We took them for analysis and won in fine style... They will be in the March edition of the Grandmaster Corner Competition.
5th March, 16:00. Mate 43 and mate 44 (various continuations). You play black (Open position-Play-Play black). Time to solve 25 minutes. Prize $20.
Lovers of beautiful chess are invited.
(Pictured in the middle is Maciej. On the left, Brazilian grandmaster Alex Fier, also a prize-winner, in tournament A, on the right, the then patron of the Goldchess portal, grandmaster Alexander Miśta)
---
Instruction
Download and install the chess playing software, input the codes to obtain the full version.
The solution in the CEEC file, with the pgn extension, will send to contact@goldchess.com, with the "GM Corner" in the subject of e-mail.