Challenge [135]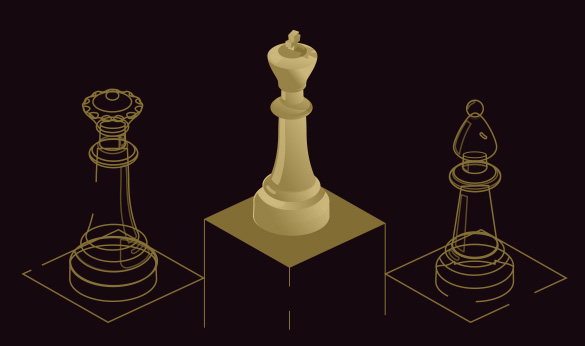 Tournament of support for the fighting Ukraine. Play - sign up.
In this tournament chess players who have paid the entry fee, for cash prizes, and free players, for honours, play together.
Bonuses.
*For a minimum of 20 free players we have a $5-10 prize.
*The player who is the first to pay the entry fee will receive an entry fee (promo code) for the next Challenge tournament.
Prize pool $150 (for a minimum of 25 entrants who have paid the entry fee). If there are not 25 participants, the organizer decides on the amount of the prize.
After paying the entry fee/clicking -sign up, the system will automatically include you in the start list, and will save the game position under 'My account'. Exactly at the starting time you can download the position. Win position by fulfilling the given criteria and save your solution, to 'My account'.
All results in Winners-Daily screens-Results-Tournaments
1
Wojciech Filip

44
GoldChess Challenge (task 1) [75]
Start: 2022-05-28 17:00:00
Time to solve: 5 min
Game 1. victory on move 20 (3 moves to make)
Reward: $ 50
GoldChess Challenge (task 2) [72]
Start: 2022-05-28 17:05:00
Time to solve: 10 min
Game 2 - victory on move 23
Reward: $ 50
GoldChess Challenge (task 3) [69]
Start: 2022-05-28 17:15:00
Time to solve: 15 min
Game 3 - mate on move 25 involving the capture of the queen
Reward: $ 50