Gold Immortal [3]
Goldchess - a breath of new ideas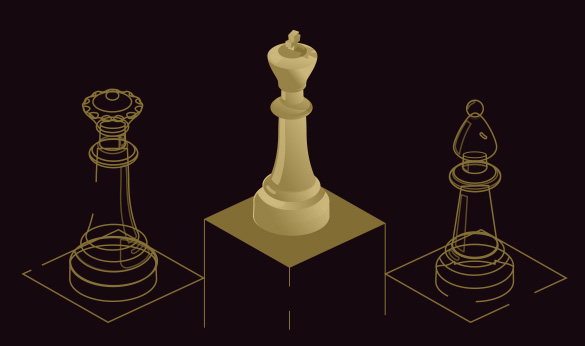 Win $10,000!
For winning all 3 games as stated, $100 prize to the winner. Alternatively, we can award up to three players.
For winning one game a move faster than us, $100 prize. For winning two, $1,000. For winning three, $10,000 prize. Additional prizes for faster wins are only awarded in tournaments with a minimum of 100 players. Wins first.
Show what you can do. Come, play, win.
Using strong computers for assistance is not prohibited (our 1500 Elo).
After paying the entry fee the system will automatically include you in the start list, and will save the positions under 'My account'. You can download them one by one at exactly the time of the given game starts. Win every position by fulfilling the given criteria and save your solution, to 'My account'.
All results in Winners-Daily screens-Results.
Gold Immortal (task 1) [4]
Start: 2023-09-30 18:00:00
Time to solve: 15 min
Round I. victory on move 40 involving the capture of the queen
Reward: $ 0
Gold Immortal (task 2) [4]
Start: 2023-09-30 18:15:00
Time to solve: 15 min
Round II. draw on move 40
Reward: $ 0
Gold Immortal (task 3) [4]
Start: 2023-09-30 18:30:00
Time to solve: 15 min
Round III. mate on move 40 involving the capture of the queen,
Reward: $ 100
Title: Golden Immortal Hero